WWWF Photo Gallery
---
Steve and Brian throw a retro party to celebrate
the completion of the Grudge Match manuscript
August 1997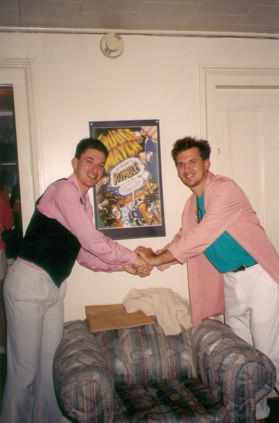 Steve (played by Tony Manero) and Brian (played by Sonny Crockett) unveil the cover.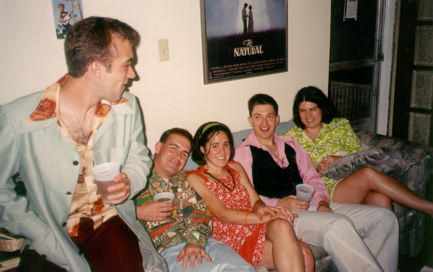 We know what you're thinking, and, yes, that is Michael J. Fox behind Nate's head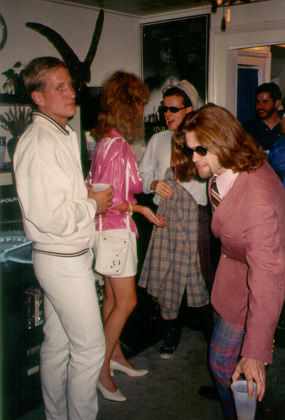 Believe it or not, Simon and Mark went bar hopping in that plaid
---
Guess which Cornell Alumnus stopped by
during the Bill Nye vs. Beakman match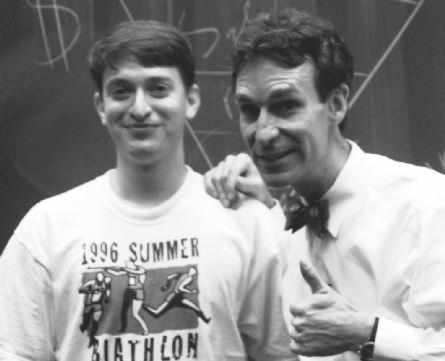 Another chance meeting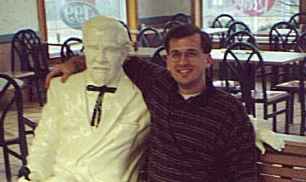 Brian bumps into WWWF Legend "Colonel" Sanders
at a KFC somewhere in Southern Georgia, February 2000.
---
Montreal, Canadia
July, 2000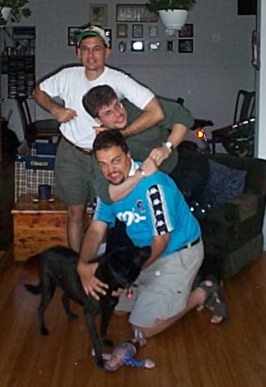 Brian™, Hotbranch!™, and Thinkmaster™ execute the dangerous
(yet effective) Totem Pole Head Lock™ on Murray, the dog.
---
Brian and Steve take some publicity shots
for use in a syndicated article
May 1998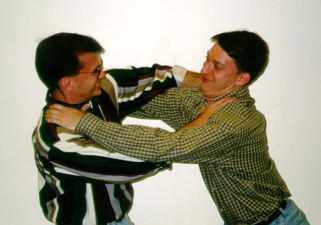 Steve makes one too many derogatory comments about Webster
Note: Both Brian and Steve were trained at the exclusive James T. Kirk School of Fighting™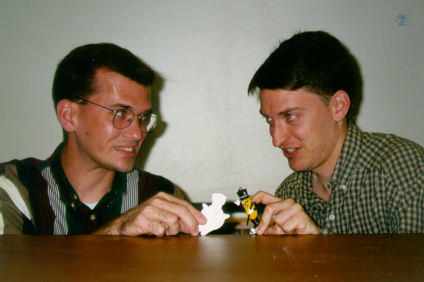 State of the art facilities at the WWWF labs™ allow Brian and Steve to conduct
intensive research on different Grudge Match scenarios to predict outcomes with
unprecedented accuracy. (And you thought we just made that stuff up!)
---
Steve, Brian, and Sam from Halloween 1994: Whip it good!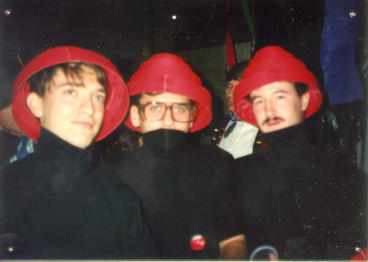 ---
Current Match | History | Suggestions | FAQ | Stats
Links | Awards | Commentators | Real Life | Fun Stuff
© 2000, Grudge Match, Inc.