World Wide Web Fights Presents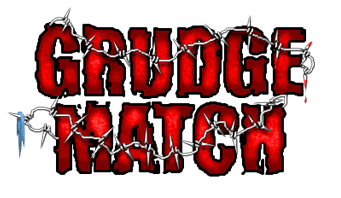 "So consistently funny it ought to be developed into a series for Comedy Central!"

Have you ever wondered...

If so, you're in the right place. If not, you're still in the right place, because there's enough fun to go around for everybody.

"Grudge Match isn't a matter of logic -- it's a matter of who can pile up the more outrageous collection of facts coupled with arcane pop culture references. It's a whole new animal... Grudge Match is the thinking man's Celebrity Deathmatch."

- Chuck (a fan)

How it works
WWWF Grudge Match pits two or more pop icons (fictional or real) against each other in head-to-head competition. Who wins, however, is up to you, the internet viewer. For each match:
Grudge Match provides the combatants and the scenario, which sets up the fight or competition for that match.
Next, Grudge Match commentators provide "expert" analysis of the pros and cons of all sides: who would win (or lose) and why.
Internet viewers then vote to pick the winner.
Viewers can also send in their thoughts on the match.
When the match is closed out, the final voting results and funniest viewer responses are added. The entire match is then moved to our extensive archives section.
For more on Grudge Match, there's the FAQ, the WWWF Glossary, and our background section, which describes all the matches we did during our 10 year run from February 1995 through January 2005.

We are no longer doing new Grudge Matches, but click here to go to the front door.

Home | History | Suggestions | FAQ | Stats
Links | Awards | Commentators | Real Life | Fun Stuff
© 2005, Dragon Hamster Productions, LLC